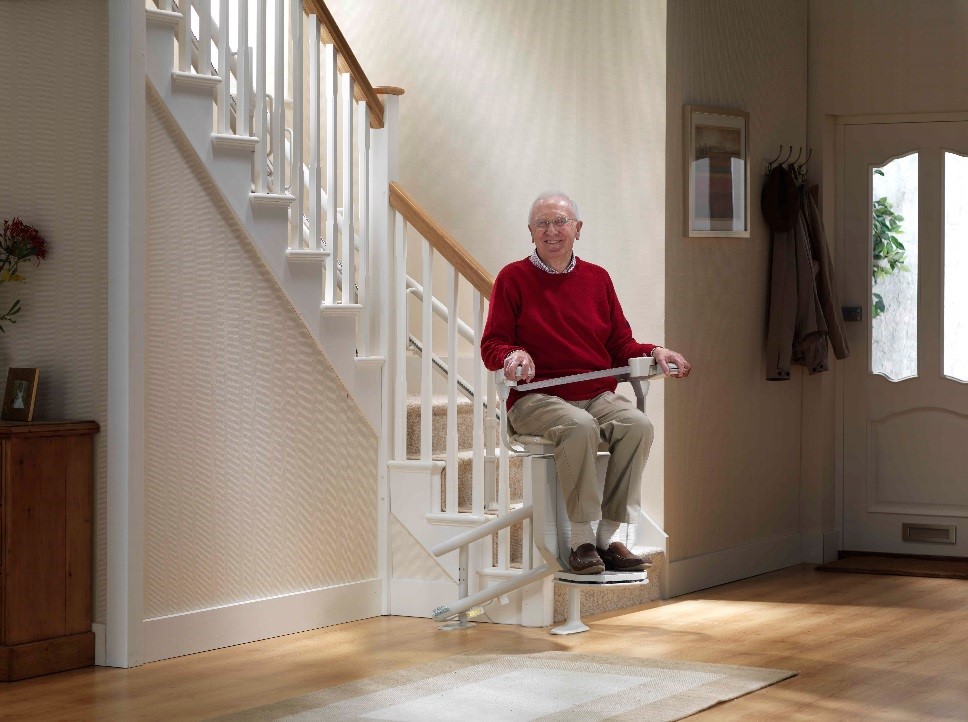 Although today lifts of different varieties and brands are available in the market, there is something special about Stannah Stairlifts. This brand has succeeded to pull a chord in the hearts of clients owing to its unmatched safety features, functionality, and superior quality. Not to forget these are the most stylish as well. If you want to install such lifts or Stairlifts, but are unsure where to get them from then we at DME Lift can help. With us, you can find the widest range of Stannah Stairlifts and Lifts as per your budget.
Discover the benefits of installing these Stairlifts
It has been specially designed for fitting on narrow stairs which means it is extremely practical as well as convenient for all
It is highly versatile and is accessible for curved, narrow stairs. The best part is these can travel easily around bends on both sides of a staircase and also negotiate corridors and intermediate landings with ease
Because it will be fixed to the stairs, the process automatically will be simple, quick, and clean. The friendly installers in our office will work in your house with minimum fuss, test the lift thoroughly, show you how to use the same, and tidy up afterward before they leave
As these Stairlifts are powered by battery, they will continue working even during power outages
Every stairlift and lift from this brand undergoes strict testing and analysis for ensuring critical safety factors are attained throughout the designing as well manufacturing process. This brand, in fact, leads the way both in innovation and design and continually develops every product to make sure it caters to customer needs
This brand is dedicated to its objectives which include maintaining the highest standards of workmanship, design, and quality along with the topmost safety levels
So if you are interested to install Stannah Stairlifts in your home visit us right away.