LULA Elevators Installation & Service in Illinois, Indiana, and Wisconsin
DME Elevators & Lifts recognizes selecting the right elevator provider is just as important as selecting the right elevator.  Serving our community since 1977, our advisors and technicians have decades of experience installing and servicing commercial elevators, LULA elevators, public buildings, private professional buildings, schools, and houses of worship.  During your free site assessment, our knowledgeable Commercial Access Advisors will be able to provide you with accurate and decisive guidance. There is no obligation to consult with DME Elevators & Lifts expert advisors.
Excellence in Elevation

Each project is backed by a full-service DME team of Commercial Access Advisors, project coordinators, and licensed technicians who understand the needs of contractors and architects.  Engaged at all levels throughout the process, we will confidently deliver accurate and decisive guidance for on-time installation and hand-over.   

Experience You Can Trust

We understand the potential of Limited Use/Limited Application Elevators as a lower-cost alternative to commercial passenger elevators.
You can rely on DME Elevators & Lifts to provide the best solution for your project, as we've already done the research for you. Our team has rigorously selected only elevator models that provide superior functionality, design, reliability, and value.

Premier Service You Deserve

Our promise to you goes well beyond installation.  As a full-service provider, our manufacturer-trained in-house technicians are fully licensed to also maintain and service your LULA Elevator.  DME Elevators & Lifts is dedicated to delivering worry-free operation, for years to come.
---
Click on the links below to learn more about the advantages of a LULA Elevator.
LULA Elevator Models
Not all LULA commercial elevators are created equal. DME Elevators & Lifts has diligently screened a wide array of elevator manufacturers and models over our 43 years of operation, carefully selecting manufacturers providing the most versatile design options and functionality, time-tested reliability, and overall best value.
Our LULA elevators come with heavy-duty hydraulic drive systems and a range of cab designs. The choice of elevator and options depends on preference and building requirements, involving the selection of appropriate elevator configuration and associated finishes. As a high-level summary, key elements of a LULA elevator include the following:
| | |
| --- | --- |
| Elevator Car | Stainless steel, wood, laminate, and powder-coated steel cabs are available. Laminate and powder-coated steel cabs are available in many colors and finishes. Multiple wood species and panels are available, such as flat, Shaker, recessed and raised panels with a number of finishes |
| Fixtures | Car operating panel (C.O.P.), recessed telephone system, hall calls, and handrails come standard in stainless steel. Custom options include metals with finishes such as vintage bronze or black colors |
| Doors | Standard is the automatic 36" wide, two-speed car and hoistway door available in many finishes including stainless steel, pre-finished powder coated colors, or primer gray finish (to be final painted by others) |
| Configuration | Cars come standard with a single opening with options for two opposing doors and 90-degree openings to suit the building's requirements |
| Drive System | All our LULA lifts feature heavy-duty, time-tested cable hydraulic drive systems |
Our elevators share a number of features and functionality.  
Car sizes up to 18 sq feet including 42" x 54", 42" x 60", 48" x 54" or 51" x 51"
Standard car height of 7 feet, custom taller heights available
Up to 25' travel standard with up to six stops
Speed of 30 feet per minute (fpm) with 1,400 lbs load capacity
Smooth heavy-duty cable hydraulic drive system with automatic leveling
36" wide automatic two-speed car and hoistway door
Low ceiling overhead and shallow elevator pit depth design
Wide range of safety features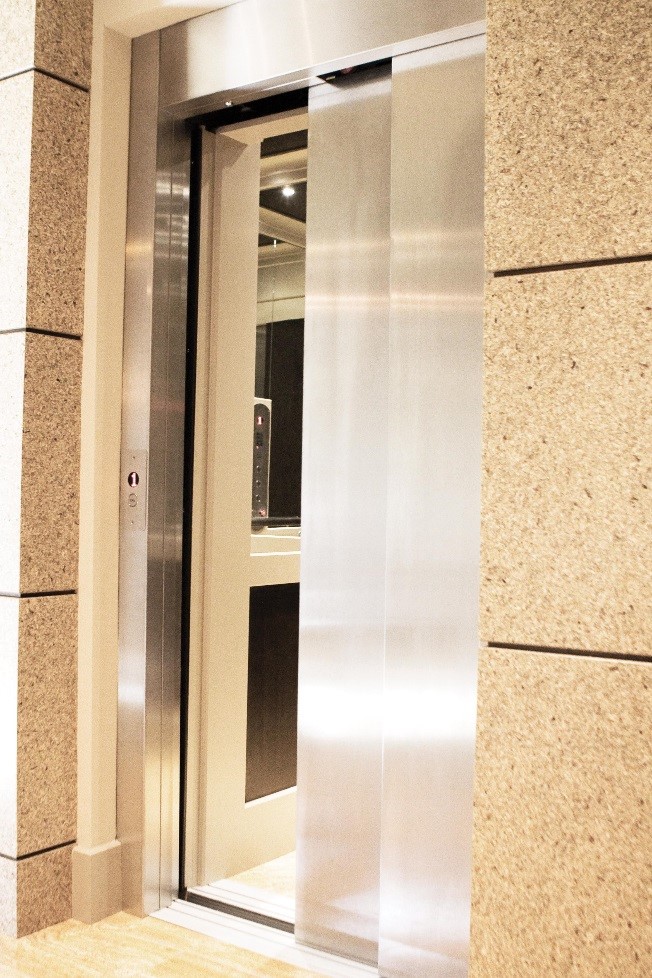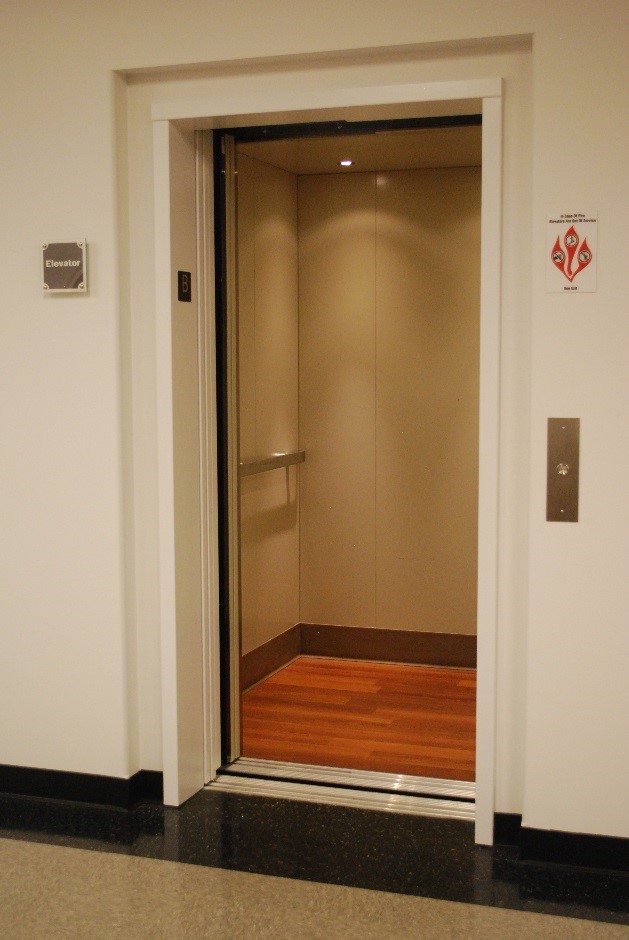 ---
Featured Elevator Model 
We carry models from the most trusted manufacturers including Symmetry and Savaria. Our most versatile LULA commercial elevator is from Symmetry Elevators which is also our featured model. The Symmetry Elevation commercial LULA elevator has a wide array of standard and optional features including several exclusive to Symmetry. Proven in technology and flexible in design, the Elevation LULA is an excellent option for many commercial access applications.
To review details of our LULA elevator and a helpful planning guide, simply click the link here.
To receive a more comprehensive overview of our residential elevator models or simply to ask questions, please contact us directly or provide us with some information and we'll contact you.
LULA Elevator Costs
Significantly Lower Operating Cost
LULA elevators were developed as a lower-cost, highly functional alternative to a commercial passenger elevator and a more refined fully featured alternative to a vertical wheelchair platform lift. The key is clearly understanding where commercial LULA elevators are the best solution.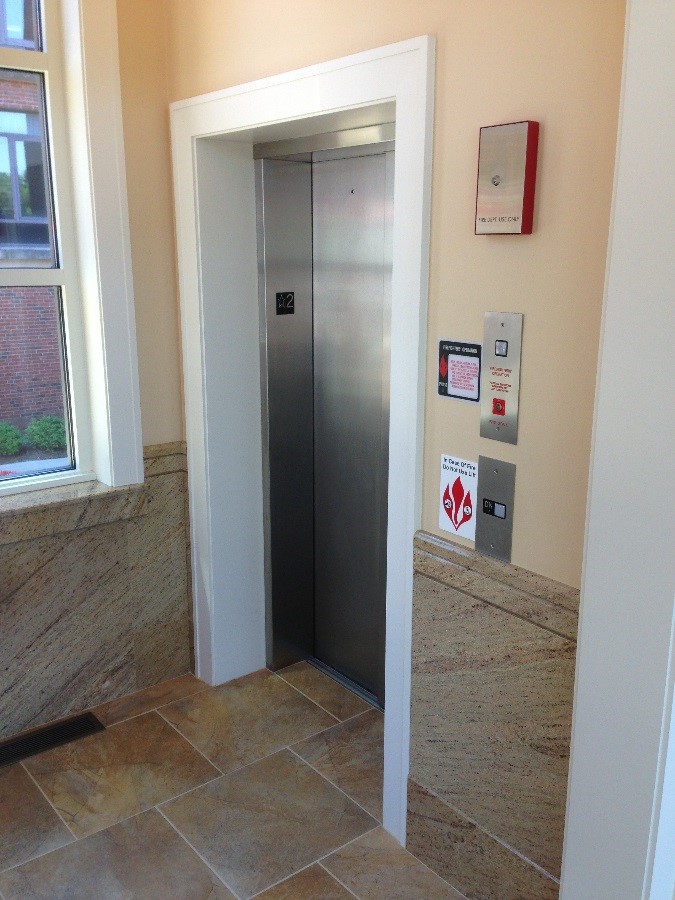 Comparison to Commercial Passenger Elevator 
A LULA lift is particularly well suited to meet ADA and accessibility needs where vertical travel does not exceed 25 feet, desired lifting capacity is up to 1,400 lbs and the square footage of floors serviced is within applicable codes. When combining all equipment, construction, and installation costs, LULAs can provide substantial savings while requiring a lesser footprint. Advantages are achieved primarily through design:
Smaller LULA hoistway and machine space requirements for a lesser footprint
Lower ceiling overhead requirement, oftentimes avoiding extensive roof modifications
Shallower elevator pit depth, as little as 13 inches, for lower-cost site preparation
Requires only single-phase power vs. three-phase power typical of passenger elevators
There are limits to LULA commercial elevator applications. Nonetheless, there's value in confirming whether a more cost-effective commercial LULA elevator will address building requirements.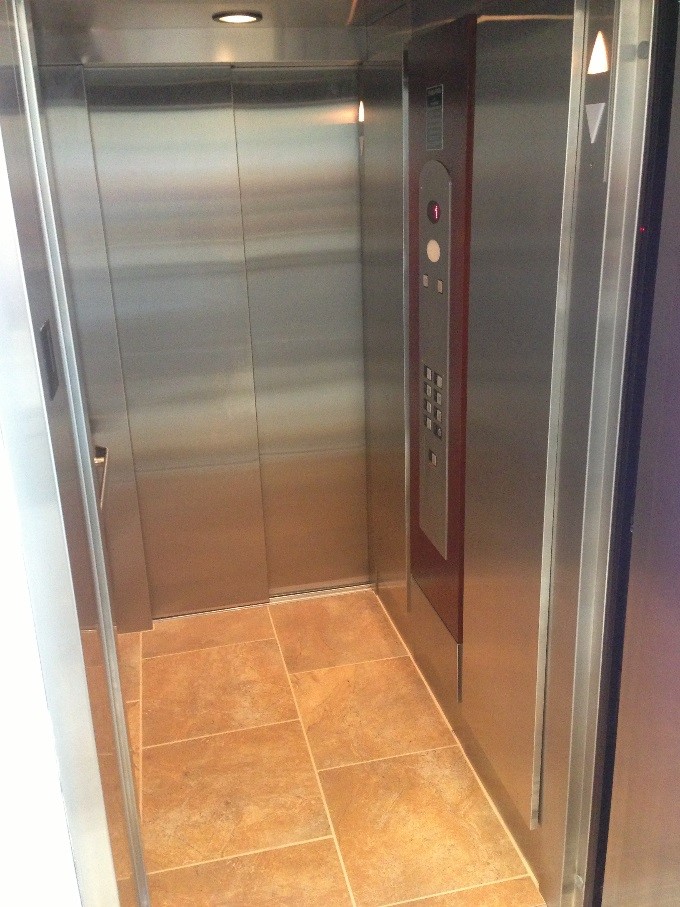 Comparison to Vertical Wheelchair Platform Lifts 
As compared to vertical wheelchair platform lifts, there are a number of advantages of the LULA over wheelchair lifts, including but not limited to greater functionality and visual appeal. Advantages include the following:
Vertical travel is up to 25 feet whereas commercial platform lifts are limited to 14 feet
Lifting capacity of 1,400 lbs as compared to 750 lbs (by code) for vertical lifts
Speed of 30 feet per minute (fpm) whereas platform lifts are typically around 10 fpm
Similar look and feel to a traditional elevator with a fully enclosed car and automatic controls
There are commercial applications where a vertical wheelchair platform lift is more practical. To quickly determine if a LULA elevator is a viable solution for your application simply contact us or provide us with some information and we'll call you. Be sure to learn more about our LULA elevator models in the tab above.