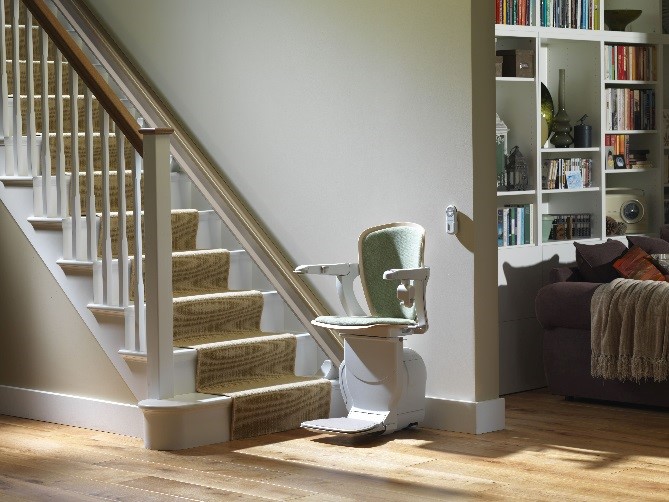 Buying your first stair lift is an exciting first step to regaining independence. But you might ask yourself questions like, "How much does a stair lift cost?"
Stair lift costs vary based on the type and features. Straight stairlifts typically range from $3,400 to $5,500, curved stair lifts from $8,500 to $15,000, and outdoor lifts cost $2,000 to $3,000 more than indoor models. Rental and used options are also available.
The short answer is that it depends on your staircase. And the number one determining factor boils down to whether or not your stairs are curved or straight.
To take the headache out of cost determination, we're going to break down the price of various stairlifts one by one.
What Determines the Cost of a Stair Lift?
Stair lifts come in various shapes and sizes to meet your needs. The cost of a stair lift depends on the type of stairlift you choose. Notably, the most popular choices are straight and curved lifts.
There are several factors to consider when determining the cost of a stair lift, which include:
Whether you need a straight or curved lift
The overall length of your staircase
Whether a power swivel footrest or retractable rail is needed
Stairlift weight capacity and size of chair
Whether your lift is needed for indoor or outdoor use
Straight and Curved Stair Lift Pricing Explained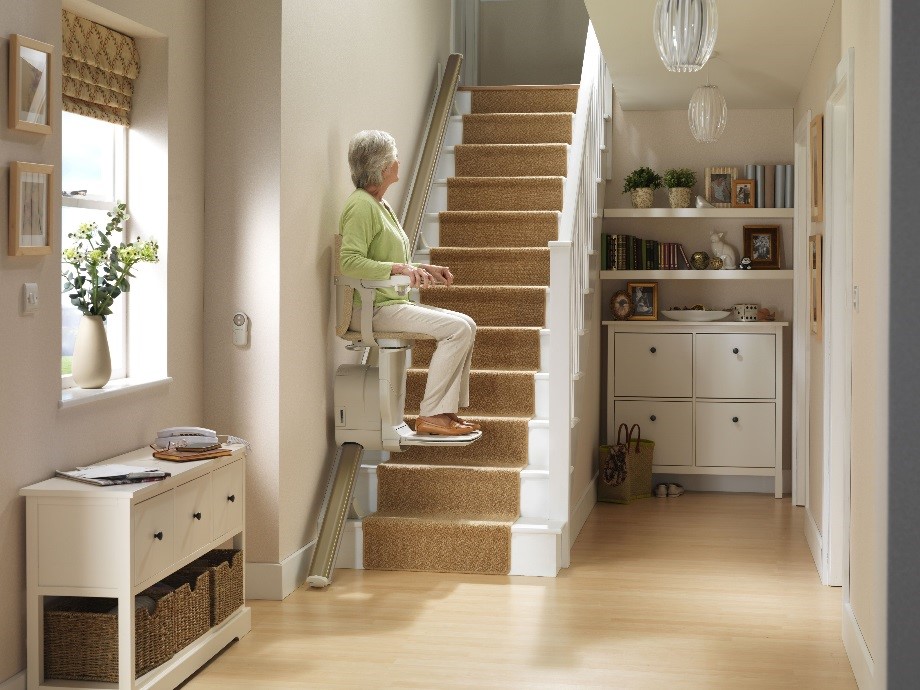 Straight Stair Lift Cost
The average cost of a straight stair lift ranges between $3,400 to $5,500. Typically, customers choose an option within the $3,800 to $5,000 range; however, we also offer used lifts and monthly rental plans to accommodate your budget and needs.
Learn more about our straight stair lifts.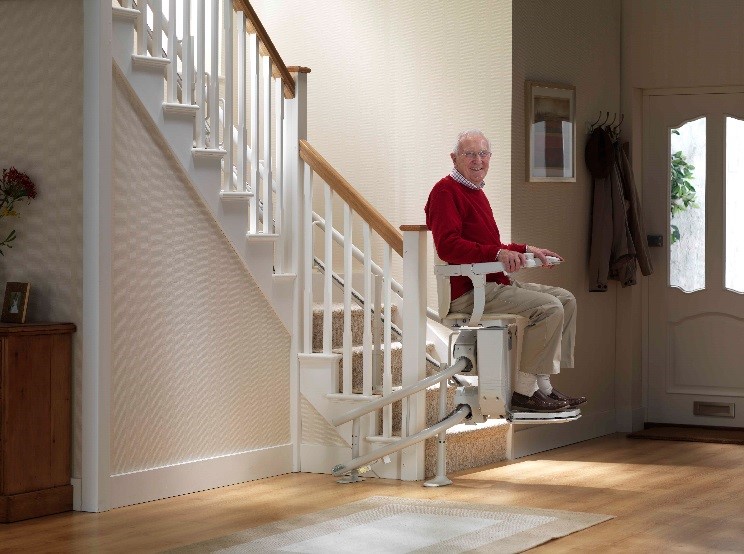 Curved Stair Lift Cost
The average cost of a curved stair lift varies between $8,500 to $15,000. Curved stair lifts cost more than straight stair lifts due to their custom nature. Every curved stair lift is unique, making them highly customizable and tailored to the curvature of your home's architecture.
Explore our curved stair lift options.
Outdoor Stairlifts Costs
Outdoor stair lifts are just like indoor stair lifts—the only difference is that they are built to endure tough weather conditions like rain, snow, and salty sea air. Because of their special weatherproof materials, outdoor lifts typically cost $2,000 to $3,000 more than indoor stair lift models.
Explore our durable and weather-resistant outdoor stair lifts.
Should I Purchase a Used Stair Lift?
Even though the allure of a brand-new stair lift sells, there are plenty of advantages that come along with purchasing a pre-owned lift for your home. Let's take a look at the pros and cons of a used stair lift.
The Pros
The biggest perk to purchasing a pre-owned stair lift is its cost-effectiveness. When you purchase a used stair lift from DME Elevators & Lifts, you're purchasing a high-quality stair lift that will save money. Used stair lifts are also offered with a warranty, giving you added peace of mind.
The Cons
The drawback to purchasing a used stairlift is the length of the warranty, particularly for parts and the drivetrain, which carries a much longer warranty when new.
Find high-quality used stair lifts at affordable prices.
Can I Rent a Stair Lift?
Sometimes, stairlifts are only needed for short-term needs. If you are in need of a temporary straight stairlift, a rental stairlift from DME Elevators & Lifts might be the right option for you. Curved stairlifts are not offered for rent as the rail system is always custom-manufactured for the home.
When you choose to rent a stairlift from DME, you can expect:
A Flexible Rental Term & Pricing
DME offers flexible and affordable monthly rental plans starting at as little as three months. Our temporary stair lift solutions are budget-friendly, with no hidden fees. The cost of your stairlift rental depends on the length of your staircase and the options you choose which we can determine through our in-home consultation.
All Services Included
No one likes hidden costs, and neither do we. The installation, services, taxes, and removal of your stairlift are all included in the rental fee to avoid any surprise costs. Contact us to learn more about the details of our rental services.
Option to Purchase
If you would like to purchase your rental stair lift, then you absolutely can. DME also provides substantial credit on payments made toward your purchase price.
Consider our flexible rental stair lift options for short-term periods.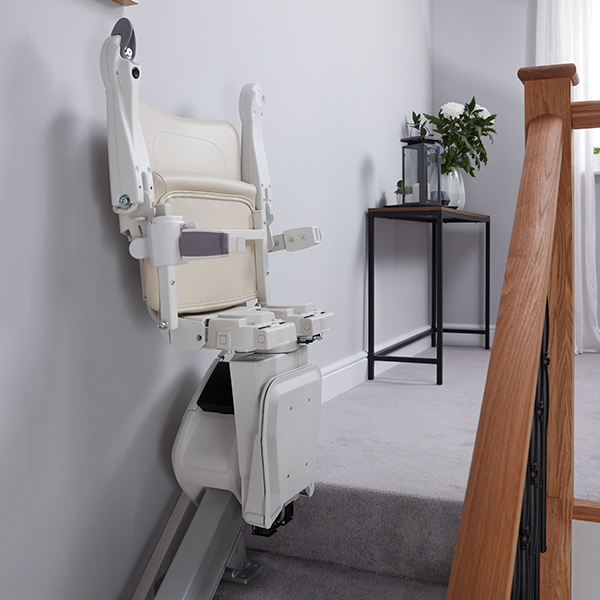 Key Stair Lift Pricing Takeaways
Buying your first stair lift can be confusing—but with DME Elevators & Lifts, it doesn't have to be.
Here are our key takeaways:
Straight stair lifts cost anywhere between $3,400 and $5,500.
Curved stair lifts cost anywhere between $8,500 to $15,000.
Outdoor stair lifts cost $2,000 to $3,000 more than indoor lifts.
Monthly rental options are great for those with short-term needs.
Ready to Take Your Next Step With DME?
Regaining your independence has never been so exciting. DME Elevators & Lifts is dedicated to making the residents of Illinois, Wisconsin, and Indiana mobile again. Live life without limits, and give our team a call now.