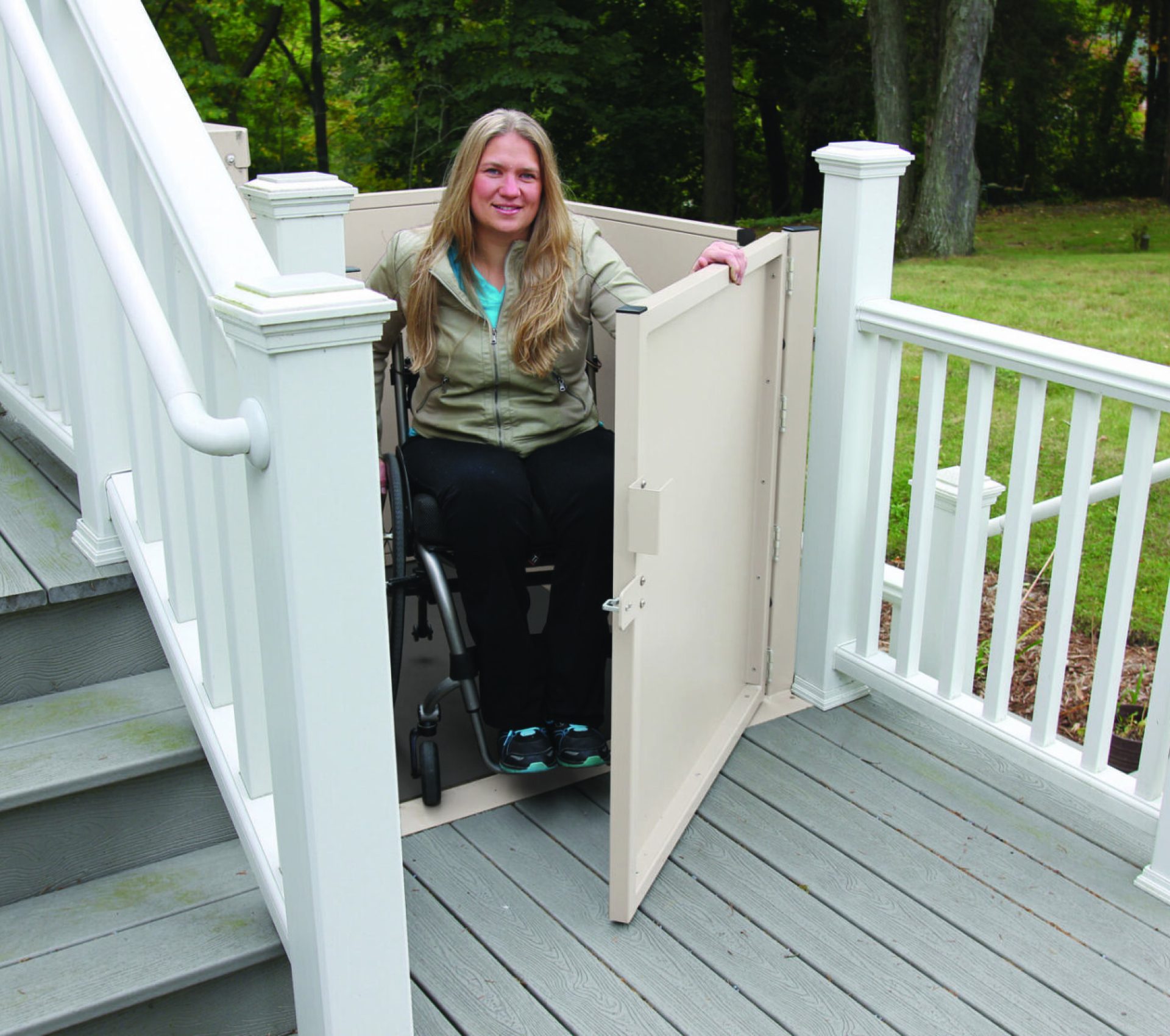 Racine, WI Wheelchair Lift Services
If you use a wheelchair, then you know moving between floors can prove difficult. However, maneuvering through your residence or workplace using a wheelchair doesn't have to be challenging. Our purpose is to simplify this experience.
Whether you need a lift between floors or need help accessing your main entrance, our team of mobility experts can get you moving in no time. Get in touch with us to explore how a wheelchair lift can elevate your life. We also offer outdoor wheelchair lifts for easy access to and from your front door.