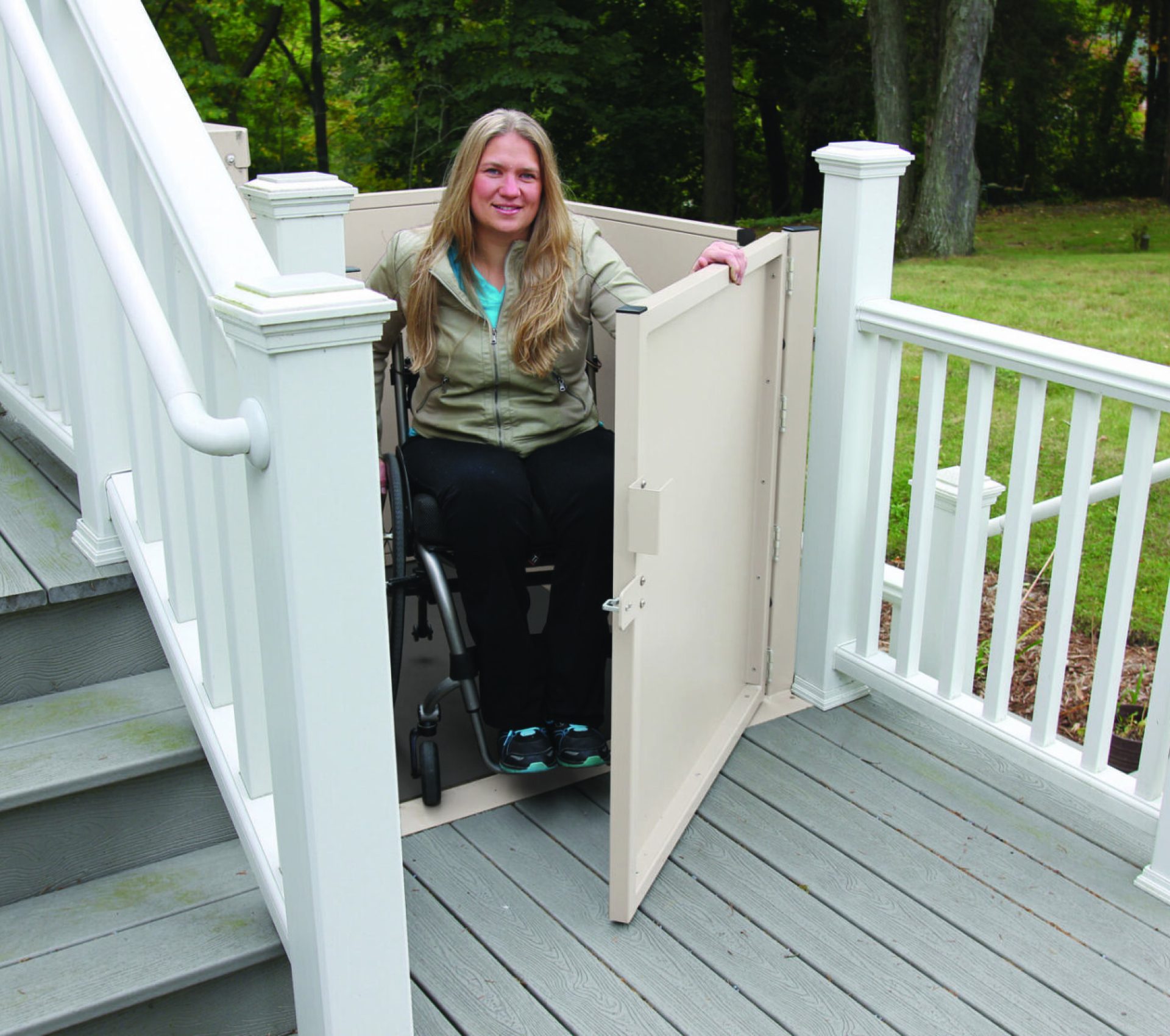 Indoor Wheelchair Lifts
Indoor wheelchair lifts safely transport wheelchair users between floors in multi-level buildings. A wheelchair lift will greatly increase the accessibility in your home or business.
Outdoor Wheelchair Lifts
Outdoor wheelchair lifts are often used to help those using wheelchairs and scooters access raised entries and decks on both residential and commercial businesses.