When deciding to install an elevator in your home, there are many options to choose from to best fit your needs. Home elevators differ in styles, sizes, and designs. Making the right selections will make your new elevator best fit your home and lifestyle! We've put together this home elevator buying guide to help you through your purchasing journey.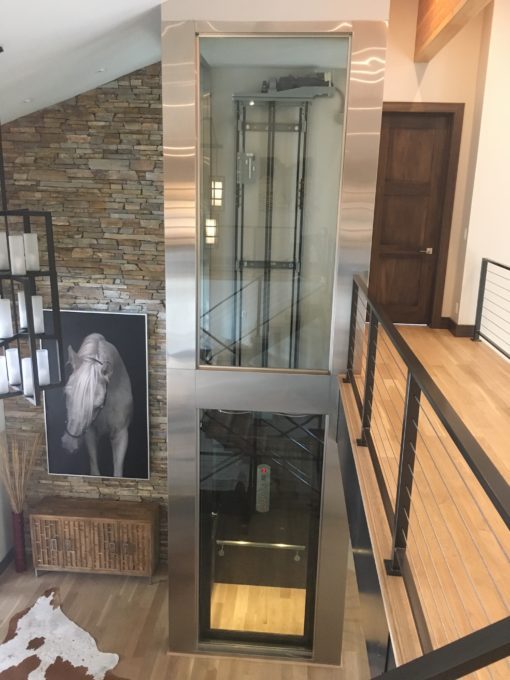 Why choose a home elevator?
There are many benefits to adding a home elevator to a new or existing home. An elevator can ensure safe and convenient multi-story access. Elevators are not only useful for carrying people but also for heavy things such as boxes, seasonal decorations, luggage, pets, laundry, or groceries!
With the growing popularity of "aging in place", a home elevator is a great way to "future-proof" a home. Adding a home elevator can provide peace of mind when thinking about a long-term future within a residence. Regardless of age, many people find themselves caring for parents and family members with reduced mobility. Either for a loved one or for yourself, an elevator in the home may become the difference between staying in the home and the neighborhood you love or needing to move.
A home elevator also adds great resale value to a home. As the U.S. population continues to grow older, there is a large number of homeowners who need an elevator for either their own personal needs or those of a family member. Many people have had broken bones, knee replacements, or recovery from injury or surgery that make stairs in their homes impossible to navigate.  Making the decision to add an elevator to your home can be a valuable investment in your future. Use this home elevator buying guide to help aid in your decision.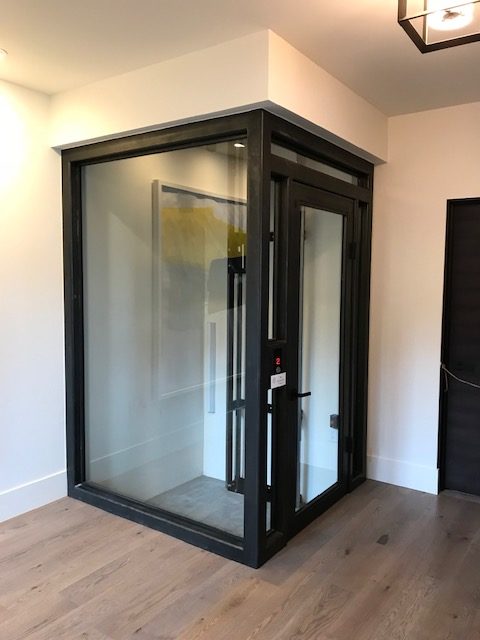 What elevator will best suit your needs?
Choosing the right home elevator depends upon many factors, from providing the functional requirements you wish to add to your home to unique design options to meet your needs. Our home elevator buying guide includes three main steps to consider in making the right decision for an elevator within your home:
1. Deciding on the right location
Choosing the location of your elevator is the first step to adding an elevator to your home. Residential elevators can be added to an existing home to offer accessibility for homeowners to safely travel between the floors of their homes. The type of elevator chosen is dependent on the location within the home.
Incorporating an elevator into the plans of a new home to be built allows homeowners to "future-proof" their residence, address current accessibility needs, and maintain their lifestyle into the future. Without the constraints of an already existing home, the process of designing an elevator is easier and allows greater flexibility.
2. Choosing key elements of the elevator
Not all home elevators are the same. There are many options for elevator selections to fulfill the functional requirements of your home.
Functional elements of a home elevator include:
Drives: Elevators run on different drive options including hydraulic and inline gear. Each system has unique benefits and the best applications. The amount of space needed for a home elevator greatly depends on the drive system.
Doors and gates: Numerous options for elevator doors and gates include sliding doors, scissor gates, and accordion gates.  These options can be upgraded to function automatically, providing even greater ease of operation.
Elevator cab: Cabs come standard with a single opening. There are also options for two opposing doors as well as 90-degree openings to meet the needs of any application.
3. Designing your home elevator
Designing a home elevator to reflect your style will ensure you enjoy your elevator for years to come. Your elevator can become a centerpiece in the home or be designed to blend seamlessly within your home's décor. Designing your residential elevator can be an exciting part of the elevator process and includes many options to fully customize the elevator to your style and needs.
Home elevator design aspects include:
Elevator cab panels: The beginning of elevator design usually includes the selection of wood, glass, or mirrored cab panels.
Fixtures: Fixtures include the operating panels, recessed telephone cabinets, hall calls, and handrails.  These are all customizable with different materials and color options.
Lighting: Additional lighting can be added to the elevator cab. A typical option is adding recessed LED lights with a metal finish.
Doors and gates: Doors and gates such as sliding doors, scissor gates, and accordion gates are all customizable with a wide variety of colors and finishes to best match your style.
Power gate operator: Gates can be upgraded with a power gate operator. This will open and close the gate automatically for ease and convenience of use.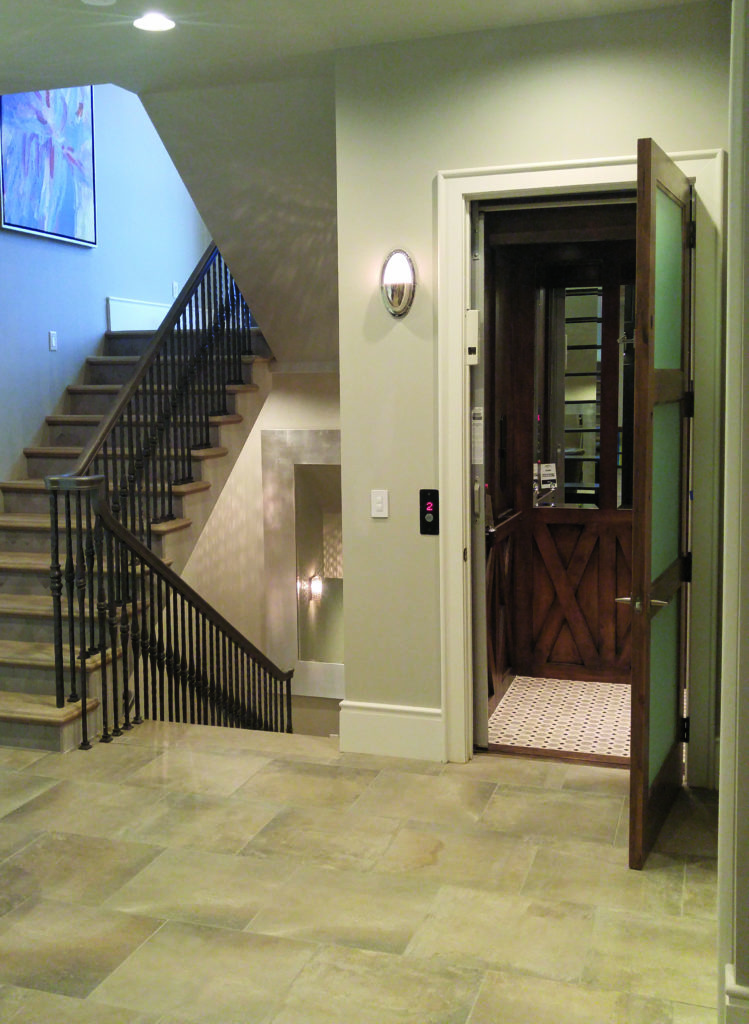 What is the next step?
Interested in learning more about home elevators but don't know where to begin? The first step is locating an elevator dealer who will be able to provide more information on home elevators and help match you with the elevator to best fit your home and needs. Choosing the right elevator dealer is an important part of the home elevator buying process. We've included some key aspects to look for in a dealer as well as some frequently asked questions in our home elevator buying guide continued below.
Key aspects to look for in an elevator dealer:
Where is the dealer located? The most important aspect of choosing a dealer is finding one that services your area. There are many dealers that serve different locations across the United States so be sure to find one that services your geographical area.
Is the dealer licensed and reputable? Installing and servicing elevators should only be done by professional, licensed technicians from reputable dealers. Using a well-known dealer with a history in the business will ensure your elevator meets all qualifications for safe operation.
Does the dealer provide service? Elevators are mechanical items that need to be serviced. Choosing a dealer that also provides a professionally trained service team to maintain your elevator will keep your elevator running reliably for many years to come.
Does the dealer have a showroom? Choosing a dealer with a dedicated showroom will provide you with the opportunity to ride different elevator types and learn more about home elevators. Showrooms also provide an engaging experience to customize your elevator with different design options and upgrades.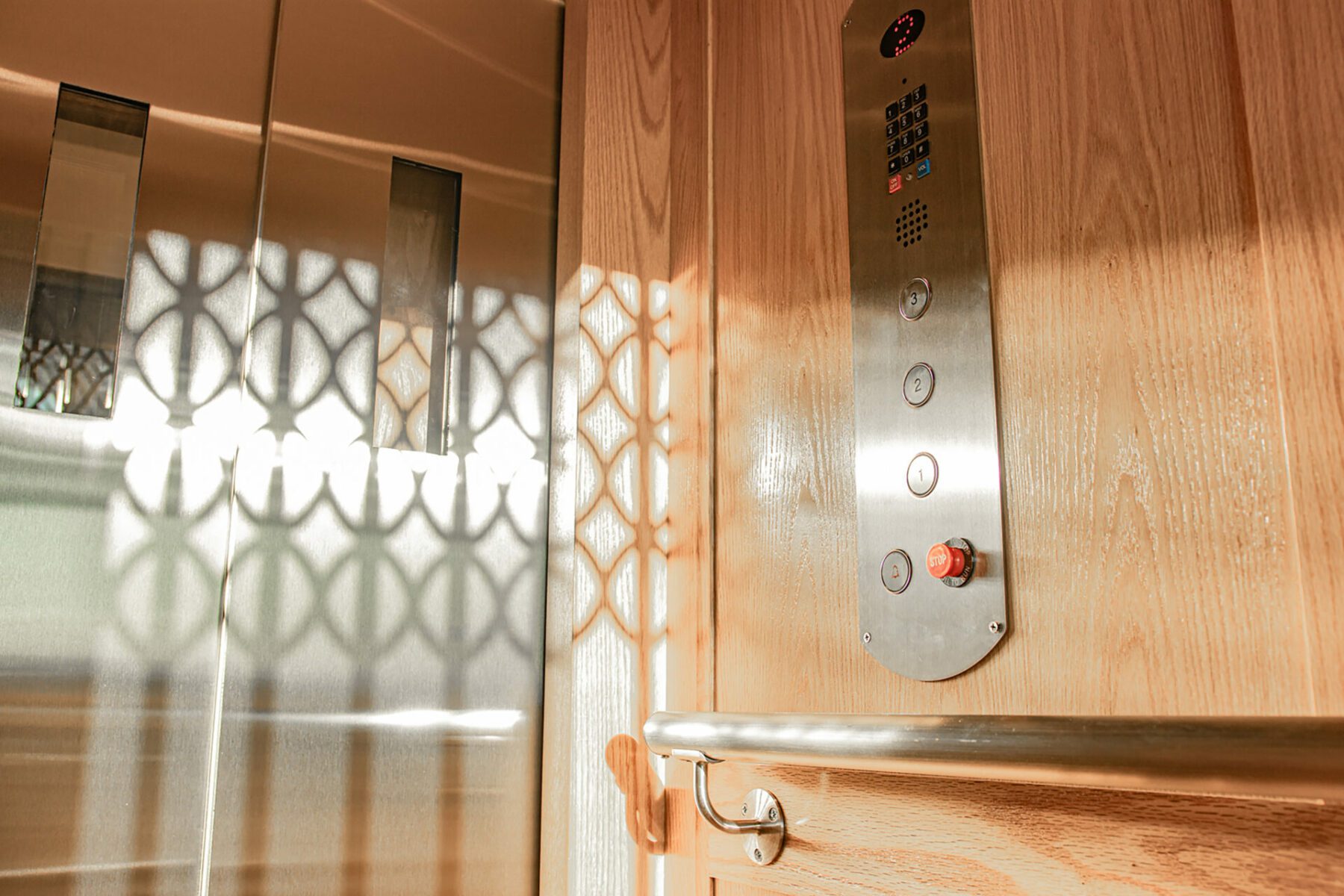 Frequently Asked Questions
Q. Can I install an elevator in my existing home?
A. Yes! There are many different elevator options to choose from that can be designed for both new and existing homes. Experienced sales advisors are able to suggest options that will best fit your needs and your home.
Q. Are home elevators safe?
A. Residential elevators are very safe if they are professionally installed and properly maintained. Choosing a reputable elevator company to install and service your elevator will keep your equipment running safely and smoothly. Similar to automobiles, elevators need regular maintenance to ensure they are running properly at all times.
Q. How much does a home elevator cost?
A. There are many different variables to take into account when pricing an elevator such as how many floors it is traveling, what type of elevator it is, and what upgrade options are added to the elevator. A sales advisor can best explain the pricing of different options for your elevator to best fit your budget.